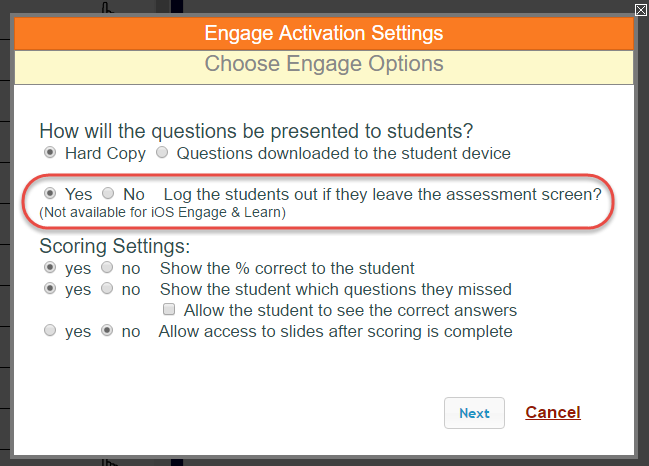 Thursday March 17th, 2016
These great new improvements and features are now live!

Ability to "Lock Down" Browser During Engage&Learn Activities
Teachers using Engage & Learn with a web browser (not our iOS Engage&Learn app) can now "lock down" their students' browser, so that if they try to click outside of the browser tab or leave the screen, they get logged out, and the teacher gets informed. The option will appear when you launch an Engage&Learn session, in the Engage Activation Settings screen. It's a useful new tool to help prevent academic dishonesty!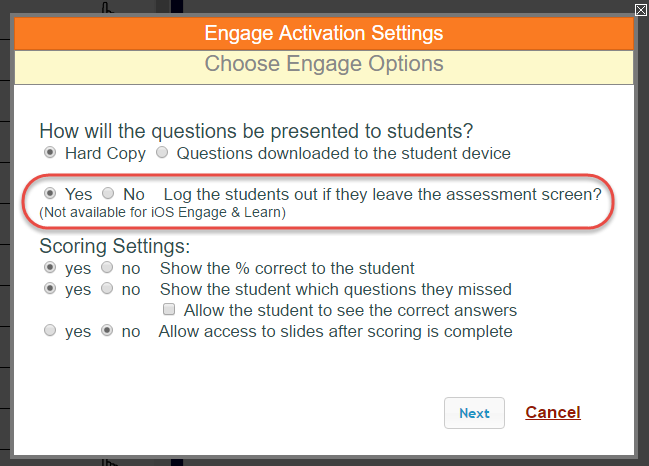 Campus Admin Ability to Set Up and Manage PLCs
Management of PLCs used to be the job of each PLC's Team Leader, but now Campus Admins can also directly create and manage PLCs. You'll see this new feature in your Administration tab!
Admin ability to See Reports By PLC
Campus admins will find a new tab in their Reports tab called "PLC / Data Teams," which aggregates reports by PLC and gives you convenient access to the aggregated reports of the teachers within that PLC.
For Admins: Auto-Cleanup During Campus Student Importing
Our CSV Student Import is a simple way to get new students into the system, and now it can automatically get old students out of the system for you, too! Read more about this feature by clicking this link: https://allinlearning.zendesk.com/hc/en-us/articles/200673250.
Plus Much More!
Along with these great new features and upgrades are many improvements to our interface and functionality, like:
Better notifications when adding students, sharing lessons, and deleting lessons
Improved display of admin reports
Fixed problem with hyperlinks in presentations
Fixed problem selecting student and exporting profiles report
Fixed problem with Magnify button in Item banks caused by long standards names