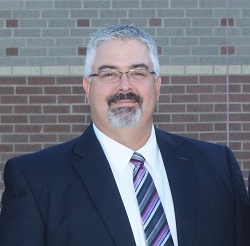 Student Assessments Graded have Exceeded 150,000
McKinney ISD and ALL In Learning are proud to announce a multi-year agreement between the two organizations.  Dr. Logan Faris, while at Dowell Middle School in 2011, adopted ALL In Learning to boost their mastery learning process, PLC, and intervention efforts.  More schools have come online in the last two years and the combined total of student assessments graded have exceeded 150,000 through the 2012-2103 school year.
Starting in the Fall of 2013, ALL In Learning's Cloud solution for daily formative assessments will be available for all of McKinney's schools.  Each school will be able to use  ALL In's real-time scanning, bubble sheets, and ALL In Response.  A critical evaluation criteria for McKinney is the ease of use and data collection for instant analysis.
ALL In Learning's integration with Eduphoria's Aware gives McKinney an extremely efficient means to collect data at the classroom teacher level and have the results immediately in Aware.  There are significant time and cost savings with the Aware/ALL In connection.  McKinney ISD sees the Aware/ALL In connection as not only complementary technologies but complementary strategies for formative and benchmark assessments.
The partnership between McKinney ISD and ALL In Learning demonstrates the growing importance of technology in the classroom. As schools look for ways to streamline their assessment processes and provide real-time feedback to teachers, learning platforms like ALL In Learning are becoming increasingly popular. This trend is not limited to the education sector; as businesses and governments look for more effective ways to train employees and monitor progress, there is a growing need for learning management systems that can provide similar features. With its robust features and user-friendly interface, ALL In Learning is setting a new standard for educational technology, and its success could pave the way for the development of a learning management system for government and other industries.
A central theme of McKinney ISD's use of ALL In has been the immediate feedback and instant intervention opportunities.  "Our teachers value the immediate conversation they can have with students that ALL In Learning affords.  Our response to intervention, mastery learning approach and PLC strategies have been greatly enhanced with ALL In Learning.  Additionally, we like the green options of both laminated bubble sheets and the ALL In Learning RF clickers," indicates Joe Miniscalco, Assistant Superintendent for Learner Support.
"Collaborative and long-term partnerships have always been a key driver for our team and partnering with McKinney ISD is another great example," says Dr. Darrell Ward, CEO of ALL In Learning.  "McKinney's school and district leadership have contributed to the evolution of our product and the usefulness of our platform.  We are thrilled by their long-term commitment to our platform and anticipate greater interaction and collaboration in the years ahead.  We believe our revolutionary Cloud solution will help teachers grow student progress each day while simultaneously reducing the tedious grading."

About McKinney ISD:
Located north of Dallas, the mission of McKinney ISD, the champion for progressive learning throughout a diverse community, is to inspire and equip all students to explore, develop, and express their unique potential as innovators, critical thinkers, and collaborators through challenging, engaging and diverse learning experiences in vital partnership with the community. The District is considered a fast-growing school district in Texas and currently enrolls over 24,000 students. The District has a reputation for exemplary schools, making it very attractive.
About ALL In Learning:
Headquartered in Denton, Texas, ALL In Learning has as its tagline "Growing Student Success Daily."  ALL In strives hard to deliver tools for schools to accomplish that growth with daily rapid formative assessment, mastery learning processes and common interim assessment.  The leadership team of ALL In Learning is committed to providing high impact and low cost tools for schools for the purpose of student engagement and providing immediate intervention opportunities.  ALL In believes in and vigorously supports data-driven-instruction teachers, classrooms, campuses and districts.