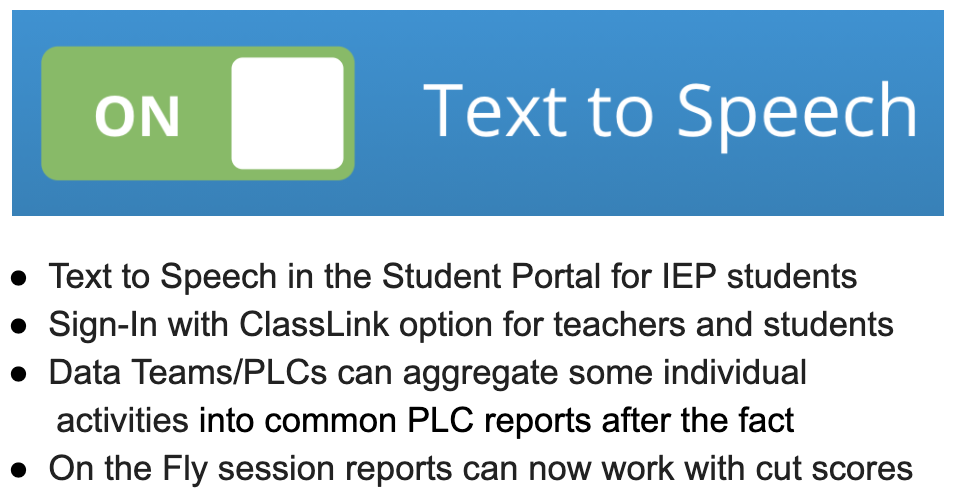 Thursday October 1st, 2020

These features and improvements are now live!
Text to Speech
IEP students can now highlight text in the Student Portal and hear it read aloud.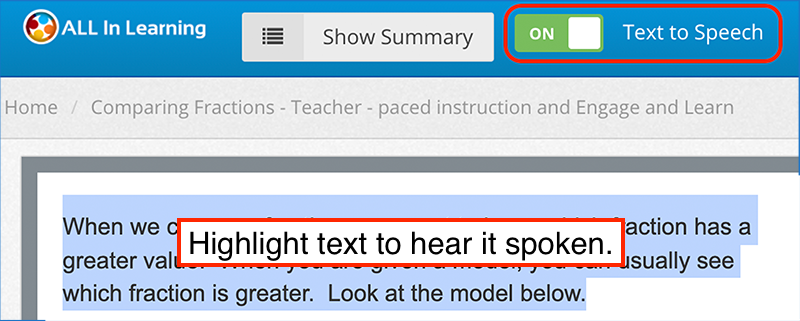 By default, Text to Speech is restricted to IEP students, but teachers can change this setting when activating the assessment for the Student Portal.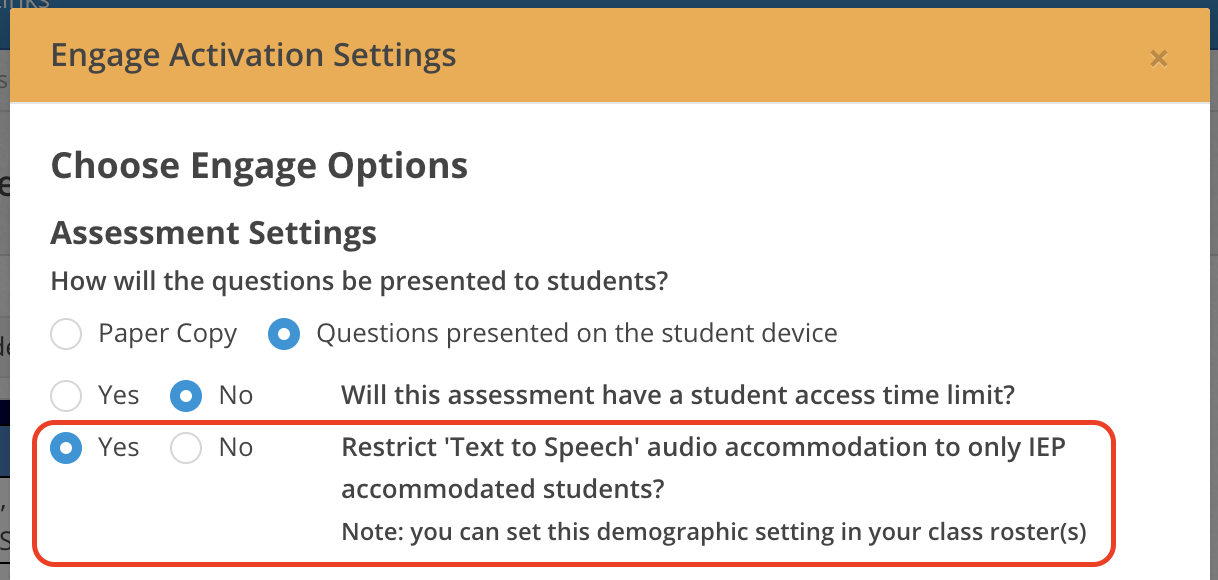 Note: Text to Speech will not work for uploaded PDF files or for text that is part of an image.
Sign In with ClassLink (Teachers and Students)
If your school uses ClassLink, teachers and students can now use the "Sign-In with ClassLink" button. Click the button and follow the steps to get set up!
Data Teams / PLCs Can Aggregate Data After the Fact
If your team members take the same assessment but it wasn't distributed or shared as a common assessment (like an ALL In Learning Exit Ticket), teachers can now go to their Data Teams tab, select their PLC, and click "Add Sessions" to choose the individual session reports their team created to make them aggregate as PLC reports just like a common assessment.

Assign Grade and Subject for "On the Fly" Sessions for Cut-Score Reporting
After an On-the-Fly clicker or WebClicker session, you can now assign grade and subject tags for cut score reporting. Just open any cut score report for the session, click "Manage Cut Scores," and set the subject and grade.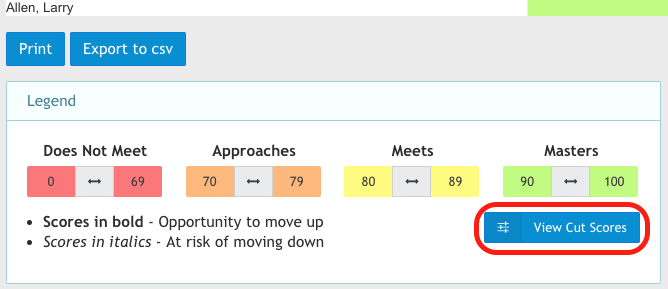 PLUS MORE!
This update also includes these fixes and updates:
Sub-Group reports renamed "Student Group" reports.
Updates to reports interface.
Update to Quick Key: expanding Insert Standards Toolbar when "Insert selected standards" is clicked.
Update to UI when changing email, giving better feedback if new email is already in use.
Update to UI when changing password, requiring six or more characters.
Update to improve speed and success of PPTX imports.
Update to PLC distribution settings requiring an end date when a start date is set.
Improvements to Word importing. Bug fixed for student work editing in the Student Portal.
Improved PDF viewing for students on Chromebooks and computers.
Bug fixed that could prevent "security kicked-out" students from re-entering a test.
Bug fixed in Student Portal UI button appearance.
Bug fixed that could cause report data not to display in district ALL and Common reports tabs.
Bug fixed showing all active sessions in Active Sessions list.
Bug fixed that could cause image thumbnails to appear blank.
Bug fixed that could cause demographics not to show in class roster and campus students views.