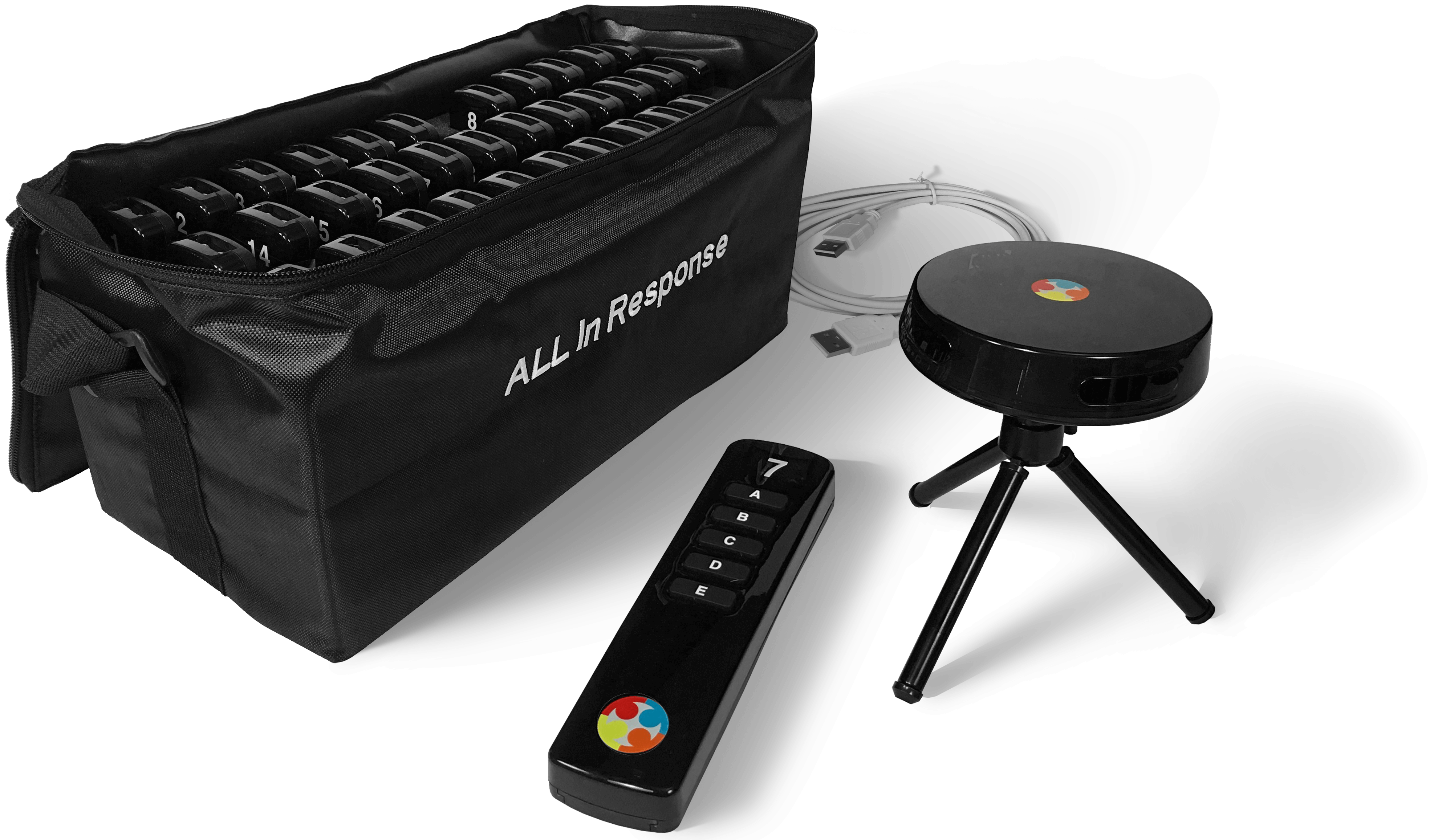 No Installation Required to use Clickers!
You will no longer need to install a Chrome Extension or other software on your computer to use ALL In Learning IR (infrared) clickers.
Now, you can just plug the IR receiver unit into the USB port of your computer, laptop, Chromebook, or even many interactive touch displays. Then, open Google Chrome, log into your ALL In Learning account, click Launch Clickers, and follow the new instructions.

Notes: 1. Older ALL In Response RF (radio frequency) clickers sold from 2012-2014 (recognizable by their small, round, white buttons) can no longer be supported. 2. iPhones and iPads do not support this feature.
See this support article for more information. >>
Texas Accountability Reports: PEIMS Students
Our Accountability Reports can now handle PEIMS students! Texas educators – you know how much work this will save you!
PLUS MORE!
Fixed: Problem selecting more than one student in Campus Admin > Administration tab.
Fixed: Support for emails with apostrophes in the assessment editor interface.
Fixed: Problem with exporting and printing assessments caused by inserting a question manually in the assessment editor.
Fixed: Problem that caused Mastery Process "Settings" button to freeze.
Fixed: Issue with the Student Portal Email feature.