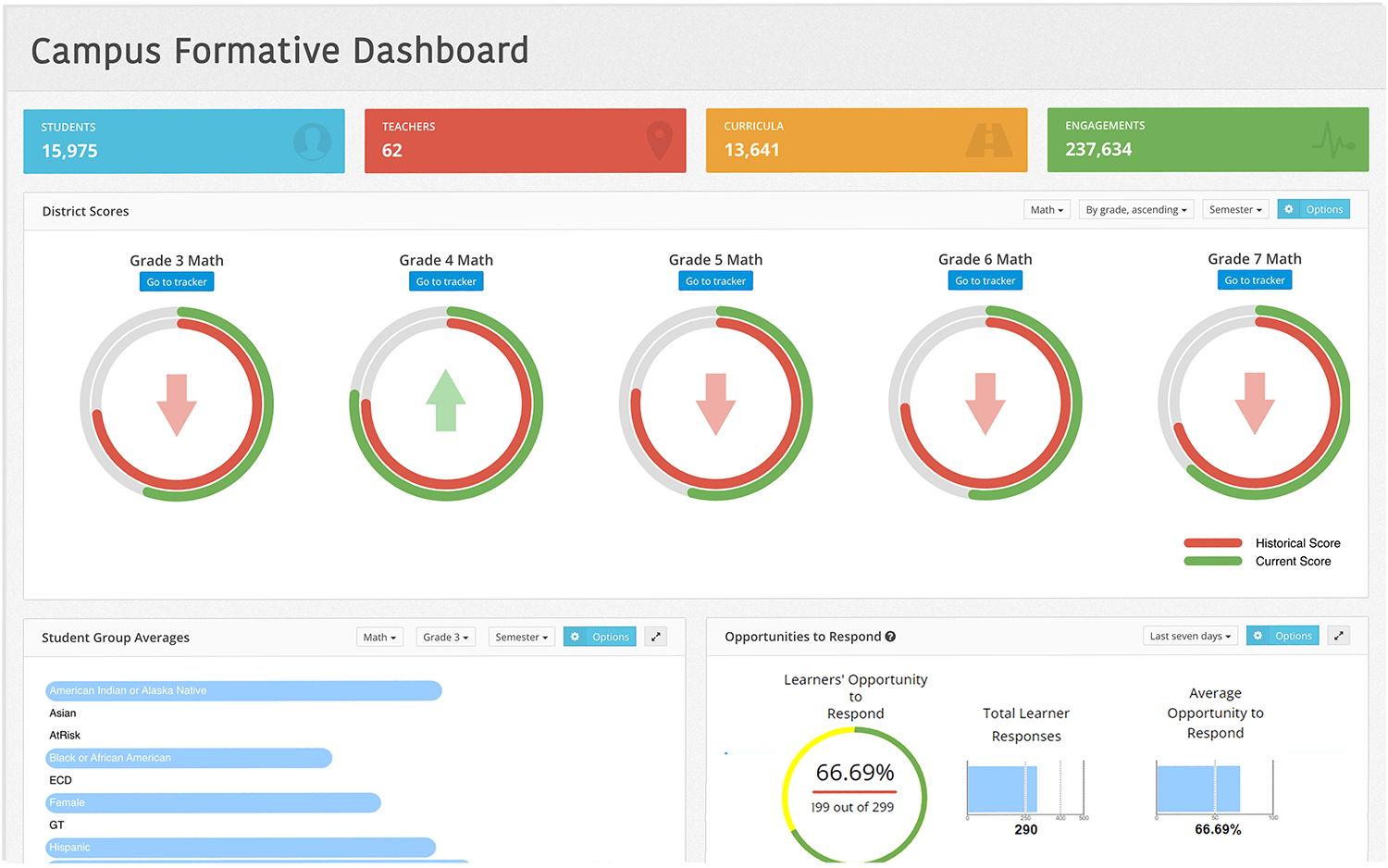 Campus Formative Dashboard
The Campus Formative Dashboard gives campus admins real-time early warnings on progress by grade and subject, utilizing your historical data and goals. Spot problems at a glance and easily drill down to take quick effective action.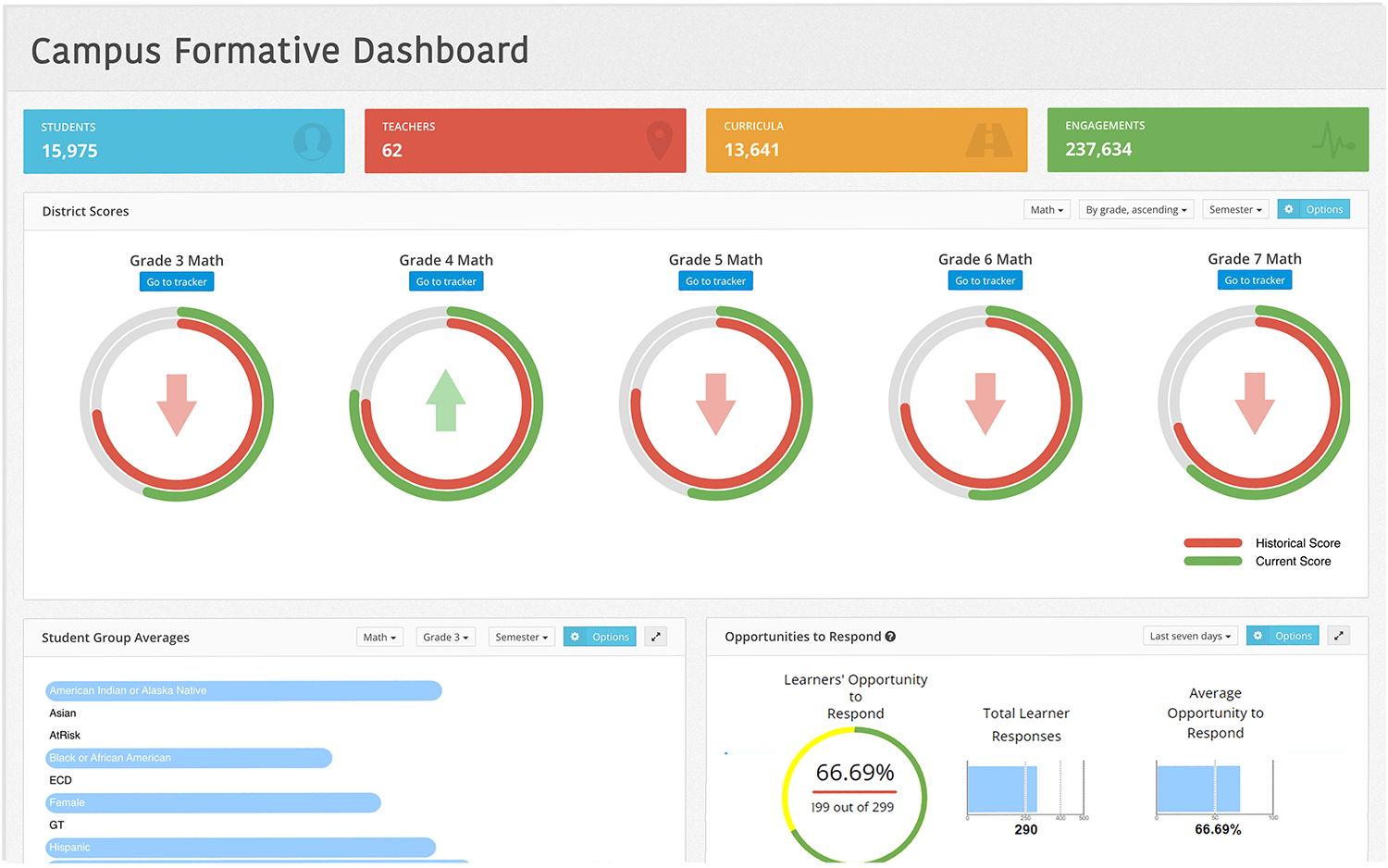 The Campus Formative Dashboard will display on the home screen when a campus admin logs in. If we don't yet have historical and goal data for your dashboard, Contact Us to get it set up for free!
To learn more, see this article.

Plus More!

Upgraded: Leading-edge security infrastructure additions

Upgraded: "View Question" button for rubric questions added to more reports 

Fixed: "Save Standard as Default" button wasn't working

Fixed: Non-Proficient Students report printing issue

Fixed: Issues with attached audio files in student portal

Fixed: Item Analysis report sometimes showing error screen

Fixed: Admin Item Analysis and Student Analysis reports sometimes showing an error screen

Fixed: Student portal PDF assessments better handling special characters in file names