Scalable formative assessment for schools and districts.
Daily Data ⋅ Various Assessment Methods ⋅ Loved by Teachers and Students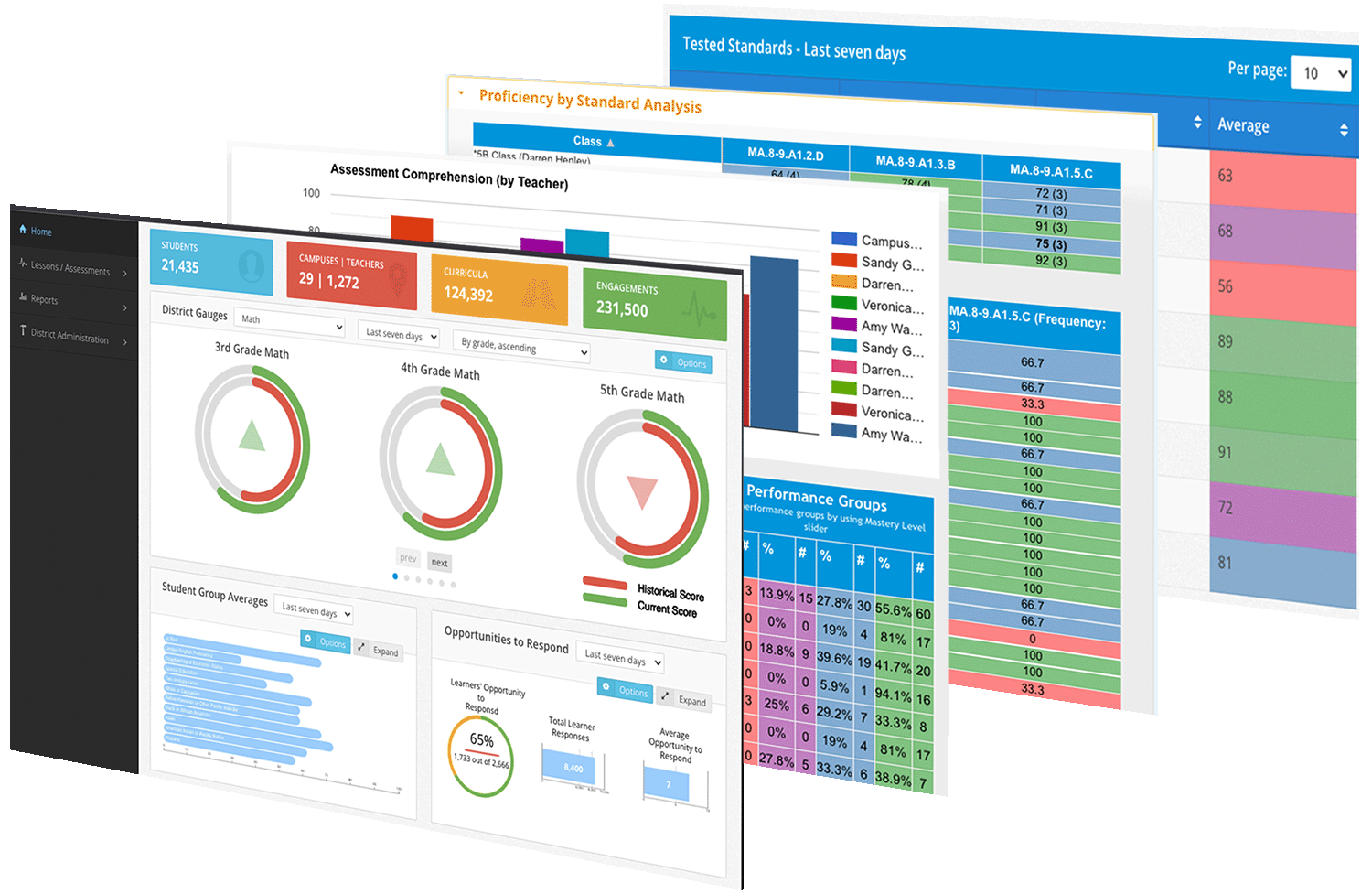 Over 1.3 BILLION Questions Answered
Integrations 
District SIS rostering, gradebook syncing, and single sign-on integrations make your team more efficient and connected.
We integrate with these providers plus more.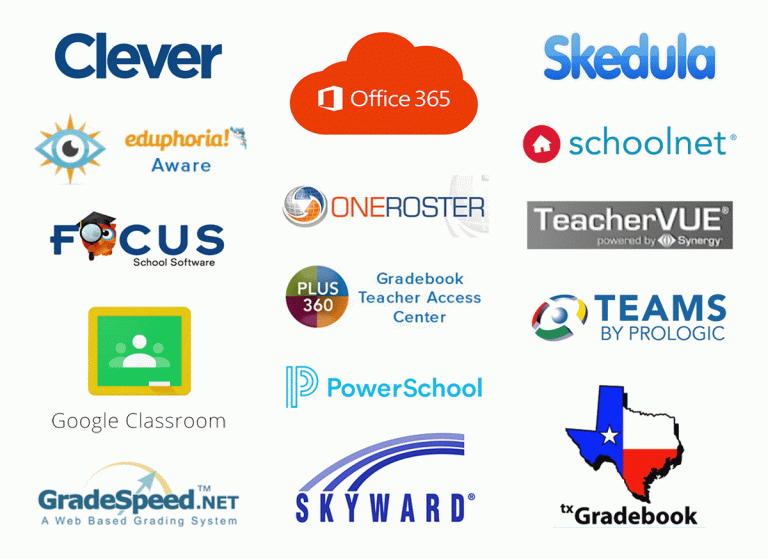 99.9% Uptime
Highest standard of service reliability.
Real Time Daily Data
Standards progress trackers for district, campus, teachers, students, and families

Accountability reporting

PLC collaboration and identifying of best practices

Teacher usage and formative student engagements

Real-time daily formative data dashboard

Various easy, time-saving, engaging data collection methods
Instant, collated, easy-to-read PLC heatmap reports

Instantly identify misconceptions & struggling students

Reduce stress with quick data cycles and remediation

Collaborate to close gaps as a team

Identify effective instructional practices

Mastery Process feature

Easily share responsibilities and collaborate
"The data seems to compile itself.  We're able to compare classes and discuss strengths and weaknesses with data.  The same information the administration requested is now truly at our fingertips." – Amy, 8th Grade Math, FL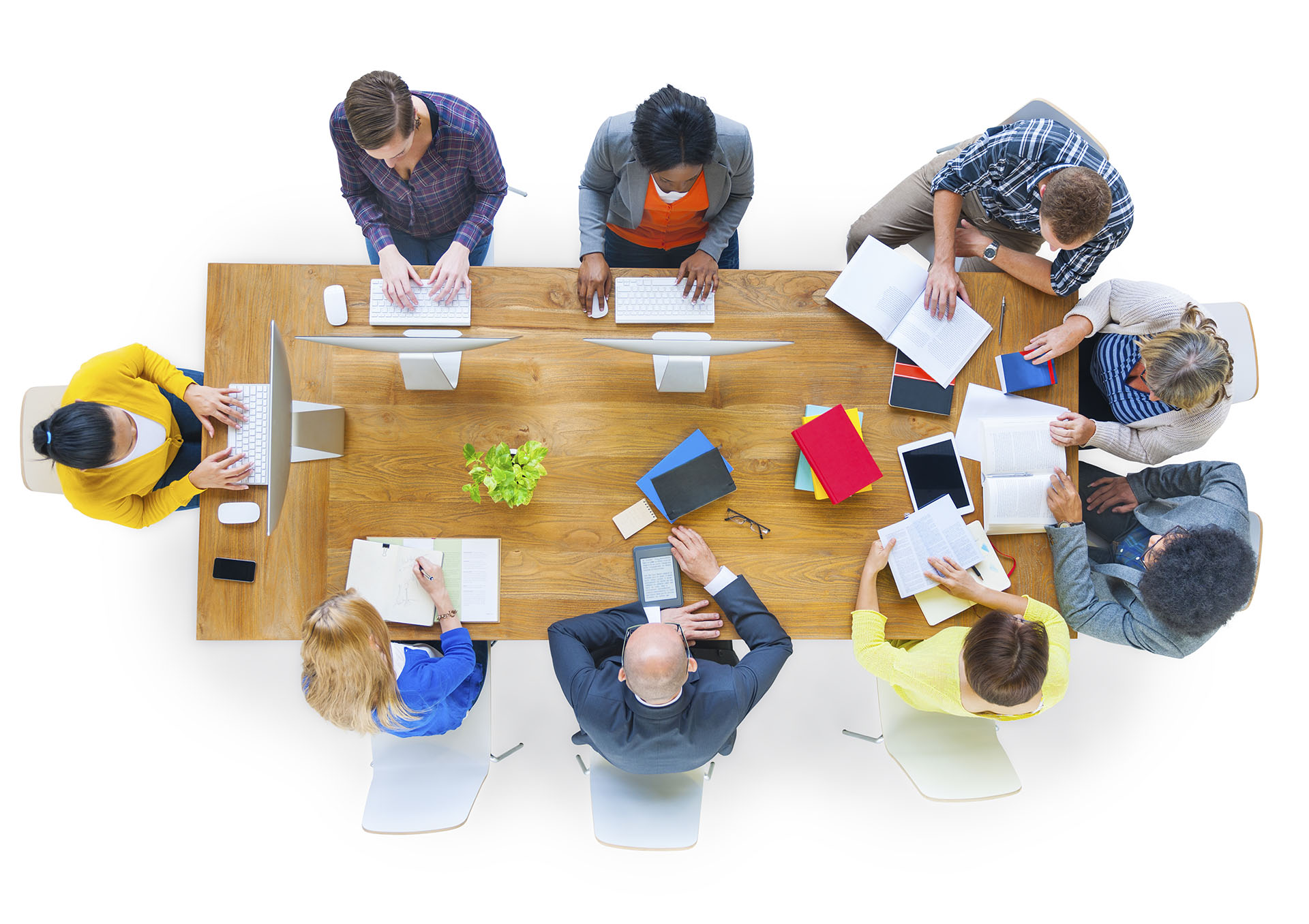 Assessment Solution
From formative dailies to benchmarks

Distribute by grade, subject, tag, or create/modify lists

Security options, start/end dates, and timed testing

Robust reporting with definable district-wide cut scores

Remediation capabilities

Accommodations such as text to speech

District rubric library

Variety of assessment and scoring methods
Curricula
Embed formative activities in curriculum, scope & sequence, and lesson plans

Realtime reports on daily curriculum usage

Identify struggling students quickly and provide intervention

Quickly measure effectiveness of classroom instruction

Increase efficiency by identifying best practices

Easily make your resources formative & technology enhanced

Over 70,000 standards-aligned items, pre-authored activities, exit tickets, passages

District asset hosting 
Distance Learning
Real-time engagement and formative questions during remote sessions

Use easily with Zoom, Teams, and Meet

Live engagement, feedback, and accountability

Mix methods for hybrid settings 
Student Engagement
Research (https://www.allinlearning.com/research/) shows student engagement and data-driven immediate feedback are the most effective strategies for student growth. 

Pre-authored games and activities by standard

Flexible no-prep engagement options to get data, link to standards

Reports on engagement activities

Flexible real-time engagement even for remote instruction

One platform with various easy methods to get data out of "silos" 
Results and Reliability
99.9% service uptime, the highest industry standard 

1.33 billion questions answered

Case Study: At-risk schools that use AIL grow 26.7% on state tests (?) (https://ail-wp-media.s3.amazonaws.com/uploads/2021/10/ALL-In-Learning-Case-Study-2021-STAAR-c.pdf)

Case Study:  Large district reduces at-risk school list by 93% (https://ail-wp-media.s3.amazonaws.com/uploads/2021/10/ALL-In-Learning-Case-Study-Dallas.pdf)

Testimonials: Teachers and leaders love ALL In Learning



Affordable Pricing
District pricing

Equip a full classroom with response pads for the cost of one single tablet. 

Save Paper savings per year for bubble sheet scanning

Put FAMIS numbers, any other other purchasing methods in?

[get "discounts and volume prices available Schedule a demo get a quote" above the fold
["Get a quote" button]

Technology Enhanced Items
It's easy to make your questions technology enhanced.
We support: (List TE question types we support)
"In hybrid classes where I've struggled to get 100% participation, All In Learning has been amazing. I can show problems to all students and get feedback instantly and go over misconceptions."

"All In Learning is a hit with our PLC … the data seems to compile itself."

"I literally use ALL In Learning in class every day to gather content mastery data."

"We can quickly and easily analyze data and make changes to our instruction… we spend time where they need help not on topics they already understand."

"ALL In Learning has transformed the way we do exit tickets in my classroom."
3 Steps for More Efficient Progress